Geektified Indie Feature: Eliosi's Hunt
Eliosi's Hunt is a scifi top-down shooter and platformer where you play as Eliosi, a young Zelicyan who wants to be a bounty hunter. But to do that he has to actually complete his first bounty assignment, which turns out to be significantly harder than expected. He must battle through legions of blood-thirsty animals, killer robots, and heartless mercenaries before he can even get close enough to smell what his mad scientist target is cooking.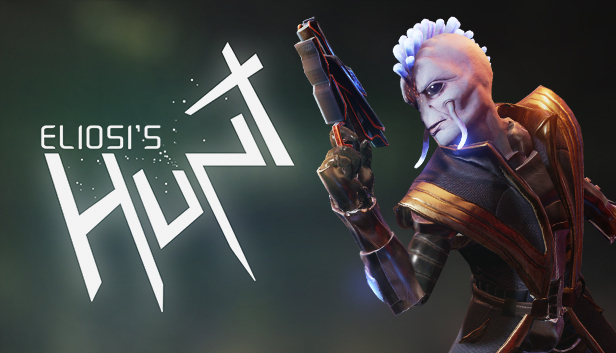 Eliosi, unlike many famous bounty hunters, comes from humble beginnings and isn't naturally a master of his trade. He is quite small, so he must depend on his intellect, blaster, and other inventions to help him become a bounty hunter extraordinaire. His primary weapon is a custom made blaster that will fire as fast as he can pull the trigger, while his personal robot gives him the ability to dash around his enemies and deploy a shield when he's feeling less mobile.
According to the game's creators, Eliosi's Hunt is "inspired by Crash Bandicoot and Metal Slug. We wanted to capture the essence of older action games we love and present it with a modern approach, creating a unique universe, challenging gameplay and beautifully crafted graphics." With gameplay they also note the sheer number of creatures you will be fighting and that some react to Eliosi differently. For example, some monster will try to anticipate your movement and throw bombs in front of you, while others will try and use weapons Eliosi would pick up against him. You will always have to be on your guard for the next challenge, and always be learning about your enemies while they're learning about you.
The levels for Eliosi's Hunt are are versatile as the enemies. Throughout the game you will pick up new and exciting weapons, like the rocket launcher that allows you to blow through walls, thus clearing paths to new rooms or around difficult enemies. The level itself will also be working against you at times. For example, there will be moving plant roots that will try to crush the player as he goes by. Truly, everything from the dandelions to the birds want Eliosi dead, but with his ingenuity, equipment, skill, and spirit, nothing will stop him from finishing his contract and become the best bounty hunter in the universe. Sorry, not sorry, Boba Fett.
The game is currently on Kickstarter and a demo is released on Steam. The links are below.